"Now in this post you would get to know that What Is WordPress"
Everyone wants to become a businessman and his boss. But the majorly offline business might not reach many of the customers. Therefore, every businessman has thought to create an online business or to carry his offline business online, which can reach many customers and maximize the profit.
Rather than a business, some people want to create their brand or website which makes them popular as well as makes their earning source. But the overall issue is the budget. As a new startup, many of the people can't invest much in hiring a web developer. So many of the web developers or new businesses take use of WordPress to get in reach of the whole world by creating their website, as WordPress doesn't require any coding or programming skills like HTML, CSS, Javascript, etc.
What Is WordPress?
Firstly, we should know "What is WordPress?". So, WordPress is the simplest, most prominent way to design your website or blog. Indeed, 34% of all the websites on the Internet are powered by WordPress. Yes, it is true, one in four websites you visit are powered by WordPress.
On a technical level, when we see it more deeply, WordPress is an open-source content management system licensed under GPLv2, which simply means that anyone can use or customize the WordPress software for free. A content management system is a tool that makes it easy to manage important aspects of your website – like content – without demanding to know anything about programming.
Talking about the result, WordPress makes building a website accessible to anyone – even the individuals who aren't developers.
What Kinds Of Websites Can WordPress Make?
Primarily, WordPress was a tool to design a blog, relatively more traditional websites. For a long time, this hasn't been true though. Forthwith, thanks to changes to the core code, as well as WordPress's immense ecosystem of plugins and themes, anyone can design any type of website with the help of WordPress.
If we take an example, WordPress not only power a huge number of business sites and blogs but also it's the known way of designing an eCommerce store as well. By using WordPress, you can create:
Business websites
eCommerce stores
Blogs
Portfolios
Resumes
Forums
Social networks
Membership sites
…pretty much anything else you can dream up.
Difference Between WordPress.org & WordPress.com
The difference between WordPress.org and WordPress.com, we've covered it all in detail and almost every information is been covered but here's the short version:
WordPress.org

, often called self-hosted WordPress, is the free, open-source WordPress software that you can install on your own web host to create a website that's 100% your own.

WordPress.com

is a for-profit, paid service that is powered by the WordPress.org software. It's simple to use, but you lose much of the flexibility of the self-hosted WordPress.
Many times, when people used to say "WordPress", they simply mean the self-hosted WordPress is purchase web hosting and a domain name.
When And Who Made WordPress?
Back in 2003, WordPress was created as a standalone project, commencing as an offshoot of a previous project deemed b2/cafelog.
We know, WordPress is open-source software, so these days it's made by a massive community of contributors. But, when we started to trace WordPress origins back to its roots, its initial or original creation was simply a collaboration between Matt Mullenweg and Mike Little.
After all, Matt Mullenweg has chiefly become the face of WordPress. And, he is also the founder of Automatic (the company behind the for-profit WordPress.com service.
Talking about the history of WordPress between its founding as a blog platform (in 2003) and today it's a long one….
But when we get by it to say, WordPress has lifted or we can say it's moving forward. Big thanks to its contributors and an immense community which has been developed into the most prominent solution to design any type of website.
Who Uses WordPress?
WordPress is used by all whether they are individuals, or big businessmen and everyone out there. On an instant note, all of us prefer WordPress! So, anyone who's looking for an actual site right now, all that's powered by WordPress. Many other well-known presence use WordPress as well. Some of our ideal examples are here:
Whitehouse.gov
The official whitehouse.gov website is powered by WordPress:
Microsoft
Microsoft uses WordPress to power its official blog. It also uses WordPress to power blogs for specific products like Windows and Skype:
The Rolling Stones
Even famous bands love WordPress! The Rolling Stones' website is powered entirely by WordPress: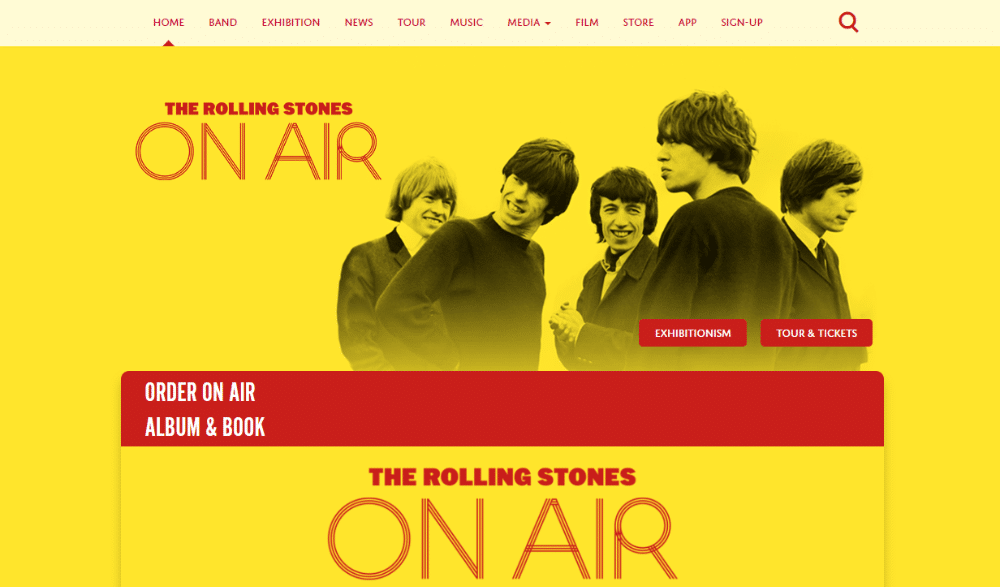 We all know very well that 34% of the websites on the Internet are powered by WordPress, inclusive of well-known individuals like the White House and Microsoft.
Why to use WordPress?
There's no matter what type of website you want to create, there are too many reasons for using WordPress. Some of the biggest are mentioned here:
WordPress Is Free And Open Source
Here is one of the biggest benefits of WordPress that it is free, open-source software. At the moment, you will have to pay a little bit for hosting, you will never have to pay for using the software of the WordPress and we must say that's not the case with its alternatives (such as Squarespace).
Apart from that, an individual will also be finding lots of open-source plugins and themes to bring a variation of how your website looks and functions. Talking of…
WordPress Is Extensible
Consistently, if you aren't a developer or creator, you can easily design your website, thanks to WordPress huge ecosystem of themes and plugins:
Themes

– Primarily, it changes how your website looks.

Plugins

– Initially, it changes how your website functions. You can say, Plugins is something small like a contact form, or huge, like creating an eCommerce store.
Presently, there are over 50,000 free WordPress plugins and 5,000 WordPress themes which are for free, as well as tons of premium options. We can say, you are having plenty of choices! The hand-picked list of the best WordPress plugins.
Easy To Install
Want to be a tech genius to design your website? Think again! By clicking on a few buttons, your site can also be powered with the help of WordPress.
These days, most of the web-hosts:
Offer to preinstall WordPress for you so that you could see, your site is moving on the right path.
Give you dedicated tools that makes the process of installing very user friendly.
Already, we have understood all this but WordPress is great because it allows you to design any type of website you want to create. Better yet, your website emerges with you.
Flexible Platform
Want to add a forum to your existing WordPress site? There would be no problem – just install the bbPress plugin! Want to add a social network? No worries! You can just use the BuddyPress plugin.
You will never be stuck into a definite set of functions – you can always shape and emerge.
Its Simple To Find Help For WordPress
Simply, it is easy to find WordPress help as WordPress is so favored, and if you ever have any issues. There are clumps of…
Blogs
Tutorials
Forums
Facebook Groups
Developers
…that you can switch it for free and it offers paid help if needed.
Not even convinced yet that WordPress is the best way to create a website? Read this post deeply for a better view and you'll get to know ton of the good reasons for using WordPress.
Verdict / Conclusion
Reading all this post, we can say that WordPress is a well-known way to create a website for a reason. In case that, you want to create any type of website, from a blog to an eCommerce store, the individual has an amazing option known as "WordPress".
The thing we have to remember that is self-hosted WordPress.org and WordPress.com are not the same things. Talking about a good number of situations, self-hosted WordPress.org is what an individual wants to create a website. WordPress.org (Self-hosted) gives individual more ownership as well as provides access to perks and many more benefits of the WordPress community.
So,now how you would use WordPress let us know? We can't wait to find out!
For the latest tech related updates, follow TechAliens on Twitter, Facebook, and to our Instagram page.
Hopefully, the next update will be more exciting.